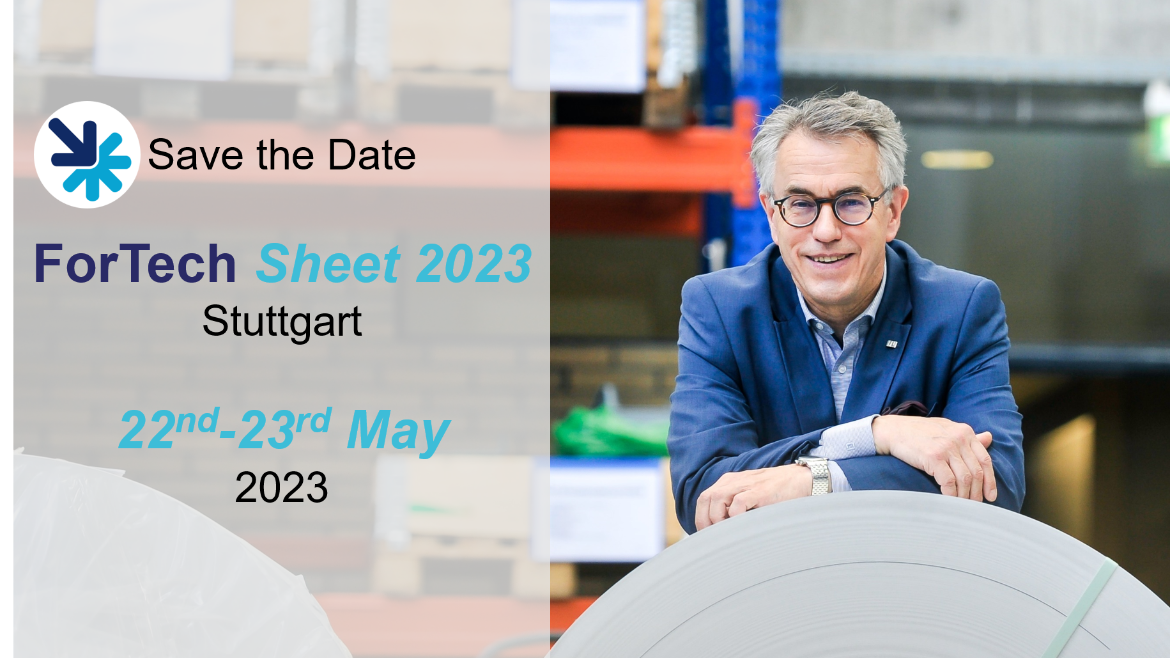 May 22nd & 23rd, 2023 in Stuttgart it's that time again!
The Institute for Metal Forming (IFU), University of Stuttgart invites you to join a newly established Technology Workshop ForTech Sheet 2023 as a 2-days event in Stuttgart. On May°22nd 2023 the Institute will present its latest research results from sheet metal forming technology, also industrial partners will exhibit their latest developments related to industrial applications. In the evening participants will be invited to join an informal get-together in the laboratory of IFU to refresh personal contacts and to expand one's own network.
On May 23rd, 2023, the next day, several workshops will be organized on the Campus Vaihingen, in which experts will briefly talk about
market developments in sheet metal forming to be expected up to 2030,
new products and technologies for sheet metal components,
current possibilities for robust production in sheet metal forming, and also
possible options for action based on expected trends in the sheet metal market, in politics and in society.
and will develop expected scenarios in production up to 2030 together with the participants. The aim of workshops is to identify different perspectives in distinct production technologies in the field of sheet metal development and environments of sheet metal forming technology and to provide a framework for action for industry and research.
This program will offer an inspiring setting for news and exchange of information between experts from industry, customers, suppliers and renowned researchers. Of course, there also will be plenty of time during the breaks for networking purposes. The new title of venue for that reason was chosen to: Networking within the community of sheet metal forming experts: Forming Technology Network Sheet (ForTech Sheet 2023)
For the first time, announced event will take place on Campus Vaihingen of the University of Stuttgart. Workshops will consist of some few short and stimulating presentations right at the beginning subsequently followed by inspiring discussions with participants in order to elaborate a clear picture of upcoming challenges and opportunities in the field of sheet metal forming until 2030. Of course, at the end of that day participants will receive elaborated results of each workshop visited.
We appreciate welcoming you in Stuttgart, seeing you in May 2023 !
Sincerely yours
Mathias Liewald